---
Fabric wrist orthosis (Med Spec Wrist Lacer)
Made from felt lined velvet with micro-perforations to make the material soft and breathable. The brace is reinforced with palmar and dorsal metallic stays for more efficiency. Donning with one hand is facilitated with the specially designed lace system.
Function: limit movements at the wrist or prevent unwanted positioning of the hand.
Indications: carpal tunnel syndrome, wrist osteo arthritis, benine sprains, still fragile consolidated fracture, post-operative.
Paying agencies: Private Insurance, CSST, SAAQ, Aboriginal Affairs, Veterans.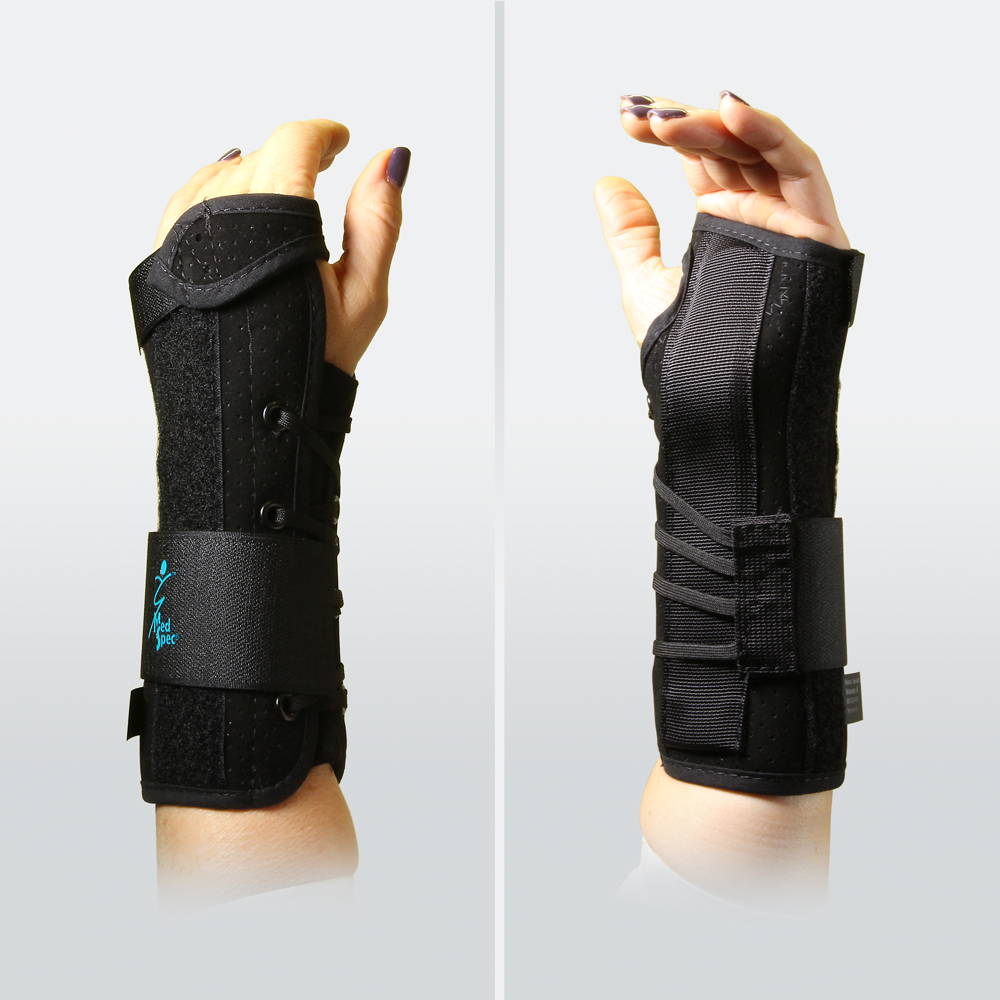 ---